The Georgian national football team will start the new Nations League campaign with important news. For the first time in the history of independent Georgian football, a new brand platform has been created to unite all national teams. 
The visual and verbal identities of the brand have been altered, and the Georgian teams will have shirts with a bespoke design for the first time.
Together with the Georgian Football Federation, various football-related groups and individuals were involved in creating the new brand platform. These include current and former players, as well as fans and journalists. The new brand platform was designed by the communications agency Windfor's.
Comprehensive research, consultations, and interviews with the parties involved revealed the following picture: in order to form a modern and strong brand for the national team, a solid ideological foundation was required.
"We thought that the Georgian national team brand had reached the point where a change was needed – a change that would be contemporary, modern, and at the same reflective of our reality and our challenges" – Levan Kobiashvili.
Philosophy
The first step was to develop a brand platform built around the idea of an athlete's constant personal growth – after all, it is the unity of such individuals that makes the national team a strong contender internationally.
The visual identity of the brand was changed as well. The archetype of the brand is a hero – someone who defeats weakness in himself and inspires others with his determination.
Every athlete should be seeking to develop themselves on a daily basis, never be content with what they have achieved and always do their best. Naturally, this requires strong will and constant effort" – Tata Matveeva (Georgian Women's National Team Captain).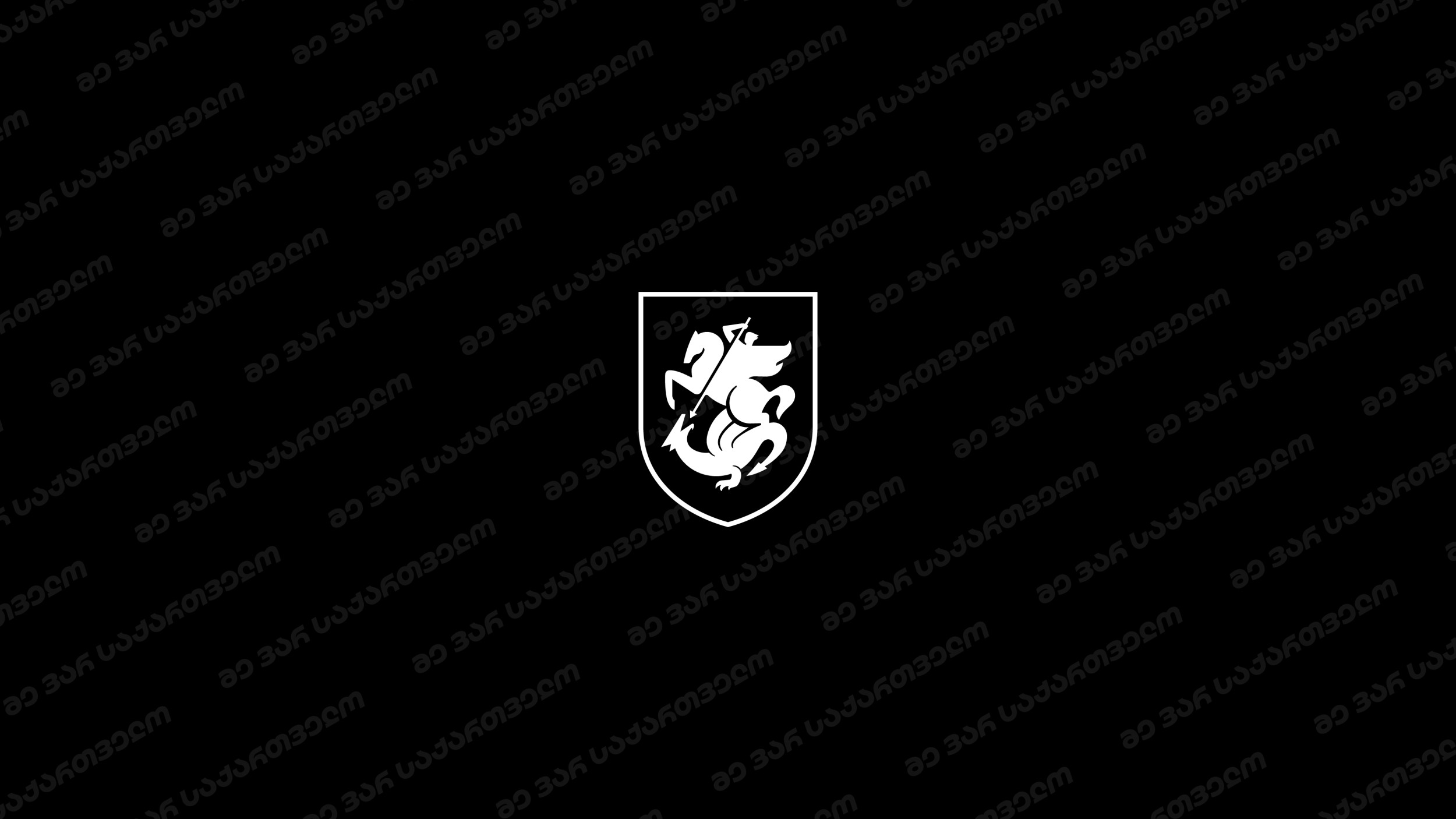 Symbols
A visual portrayal of the aforementioned philosophy can be found on our country's coat of arms: Saint George is a symbol of strength, hope and fight against evil.
One of the main interpretations of this symbol is the victory over one's weaknesses – you can defeat any rival once you defeat the weakness in yourself. Thus, a new and modern version of the symbol became the visual identity of the national team.
Along with the main symbol, a visual style was also developed – a unique pattern incorporating Georgian characters and symbols into the brand identity.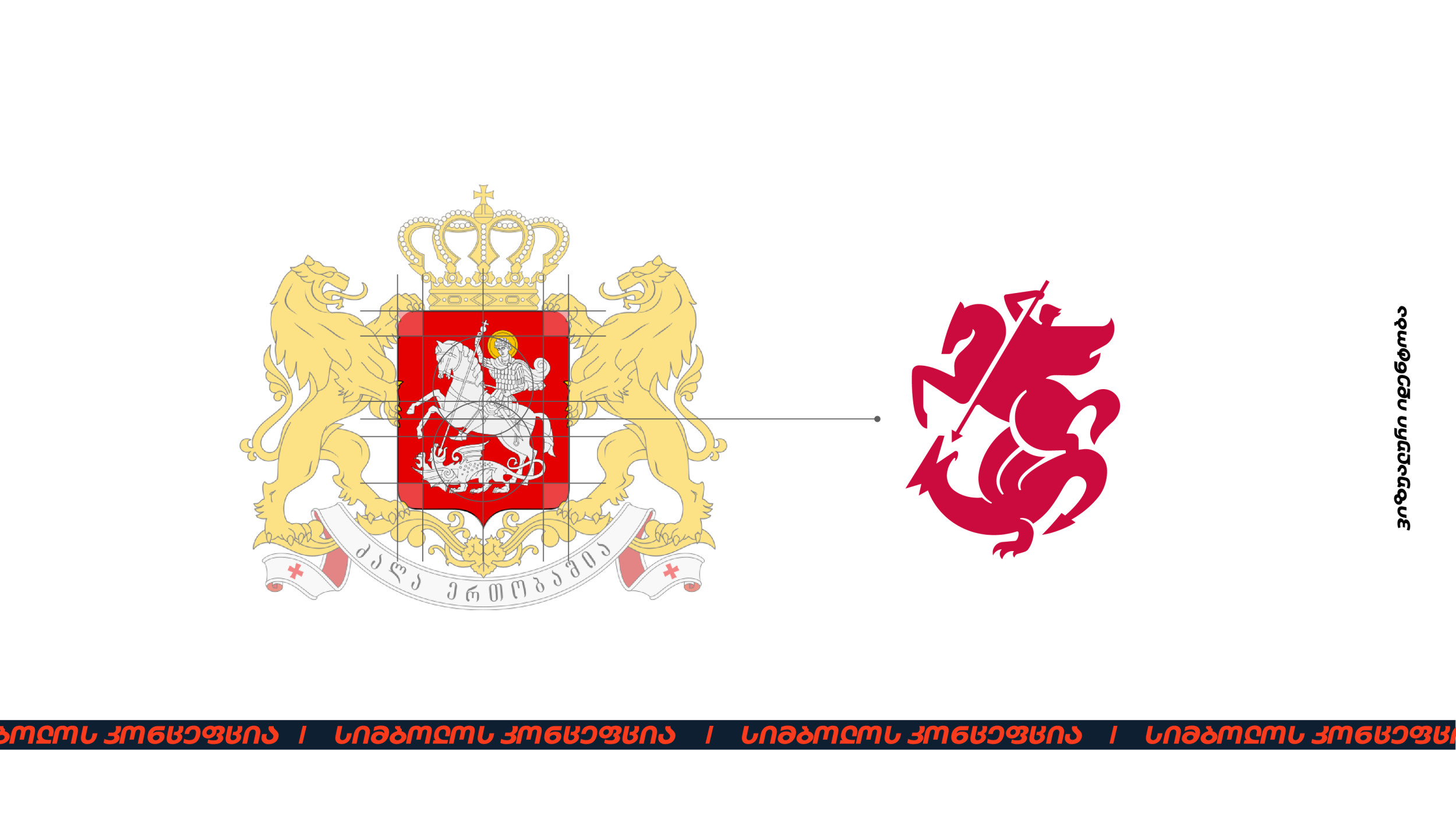 Verbal Identity
"I am Georgia" is the new slogan and verbal identity of the brand, which captures the new ideology.
On the one hand, it is the brand that speaks those words as it represents the country in front of the whole world. On the other hand, every responsible player strives to constantly improve himself, shows the maximum of his capabilities and in this way contributes to the team. Finally, the brand also speaks for the fans who support the team in the name of the whole country.
"I Am Georgia" is an important and inspirational phrase for me. I accept the responsibility of always giving my best – whether I win or lose, I am always responsible. We as a nation must adopt this mentality: everything starts with us, and each one of us is responsible for the success of our country" – Guram Kashia (Men's National Team Captain).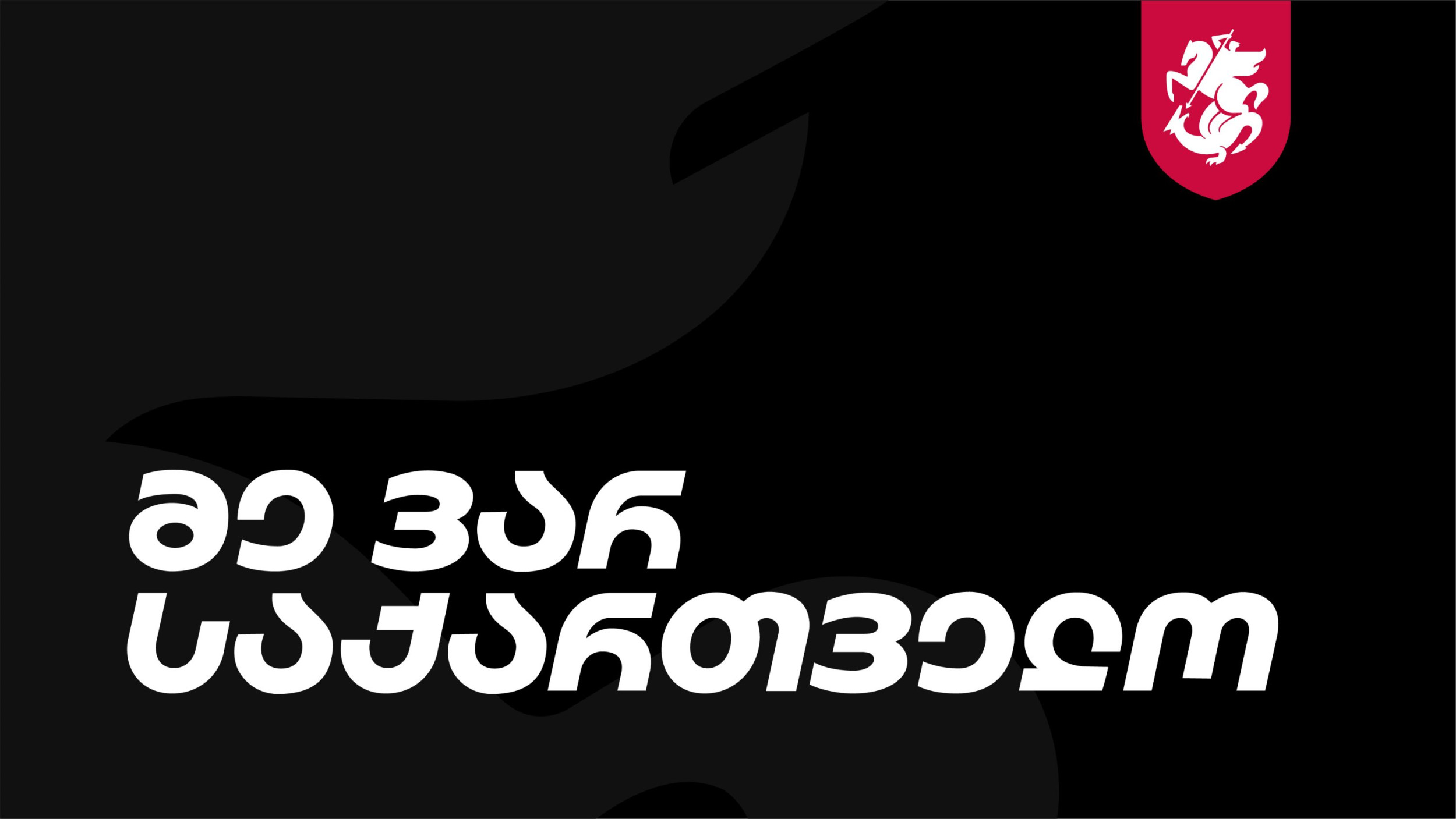 Bespoke Kit Design
Last but not least, the kit design of the national team was renewed as well. Three different kits were created based on the new visual identity and modern visual trends. They reflect the team's new philosophy, strengthen the team as a brand, and present the fans a visual solution in line with new national symbolism.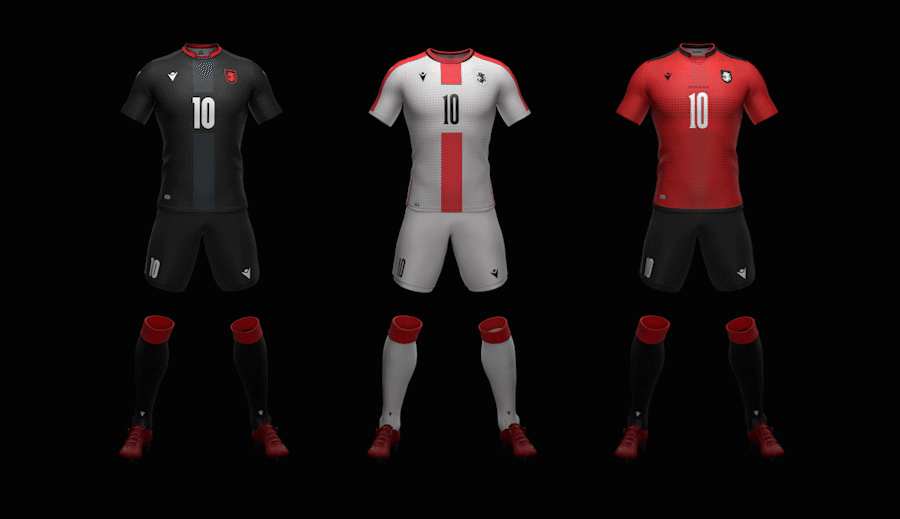 "To get to the next stage, we must analyse the existing problems and look for the root causes and solutions.

The main mistake that prevents us from achieving success is that we constantly look for problems elsewhere. We forget to ask ourselves – am I doing everything I can to ensure that my team and my country are successful?

 We must not be afraid to take responsibility, and we should not think that someone else will do our job for us. Instead, each one of us must push their limits and unite around this idea, which will ensure our success.

Our new logo and motto reflect this philosophy. "I Am Georgia" means that I accept my individual responsibility for doing my job" – Levan Kobiashvili (GFF President).
"Our footballers always found it difficult to translate individual success into team success. We could not bring our strengths together.

Behind every strong team lies a strong philosophy and ideology which unites men's and women's senior and youth teams. It is impossible to achieve success without it.

It is important for us to realise that we all need to individually accept responsibility to be successful. Whether you are a player, a fan or otherwise involved in football, everyone must produce their best results.

If I do not set an example by doing my best, I cannot demand the same from others. If all team members are individually strong and responsible, the whole team will ultimately be successful.

The new logo conveys the same idea – our biggest struggle is against ourselves. To achieve success, we must first overcome ourselves.

We have long wanted to implement these important changes, and I think now is the right time to turn a new page. This is a special moment for Georgian football" – Alexander Iashvili (GFF Vice-President).
"When we talk about the Georgian national team, we mean not just the players, but also the values and culture behind the team.

These are important changes. Players must belong to a strong institution that has a clear and recognisable characteristics. Philosophy is a voice inside our head that helps us remember where we come from and where we want to go.

Players come and go, but the brand identity and values remain. That is why it is particularly important for the national team to firmly establish itself in the sports industry and determine its values and direction.

We are at the beginning of something very important, and I am delighted to be a witness and participant in this process of change" – Willy Sagnol (Men's National Team Head Coach).
"Georgian football as a brand was established in the Soviet period. After the country's independence, we failed to create an independent football philosophy upon which we could build our identity and system.

We moved ahead impulsively, and all the outdated and inadequate models of thinking have followed us from the Soviet period to this day.

The most destructive aspect of the Soviet era was collectivism: individuals, regardless of their capabilities, were artificially equated to each other. The system was built on restrictions, limits, hierarchies and fear. The iron curtain that divided us from the free world created boundaries in our minds which made it impossible for us to fully integrate ourselves in this world, even after the curtain was gone

To detach ourselves from this collectivism once and for all, we decided to tackle it with individualism – one of the concepts upon which the western civilisation is built and which distinguishes it from its Soviet equivalent.

The main cornerstone of the new brand platform is the individual – someone who can take responsibility and lead their life and sports career in a constant mode of self-development.

Only a team composed of such individuals can turn the national side into a competitive and respected force on international stage" – Vato Kavtaradze (Founder and Creative Director of Windfor's)
New brand video of Georgian national teams
New anthem of Georgian national teams